Boilsoft Video Splitter is very powerful Xvid Splitter and Xvid Cutter, split Xvid, cut Xvid without re-encode, So It is very fast and without any quality loss.
Boilsoft Video Splitter > Formats > Xvid Splitter
What is Xvid?

XviD is the name of a popular new video codec being developed as an open source project by volunteer programmers from all over the world. The format was created to offer a free alternative to other commercial video codecs, and despite being open source its quality and efficiency has made it one of the most popular video codecs online.

XviD, as a file type, is an AVI file with video encoded with XviD codec.
Launch Boilsoft Video Splitter
Once installed Boilsoft Xvid Splitter/Cutter, Launch Boilsoft Video Splitter.
Open File
Click 'Open' button, Select 'XVID - XviD Video' in its "Files of type" combo box
Add your Xvid file, Boilsoft Video Splitter will preview your Xvid file directly.
Select Start time, and End time.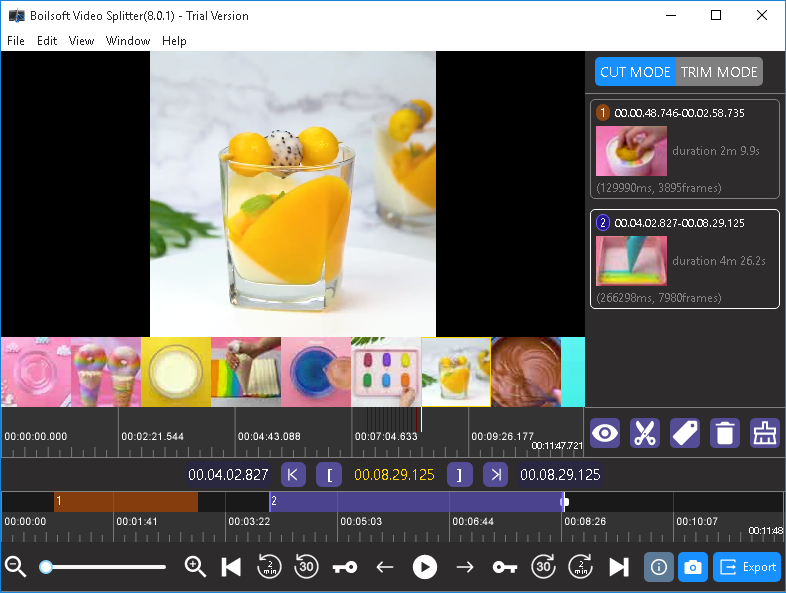 Click 'Split' button to start split your Xvid file.
Read More: