Unlike you split video online, Boilsoft Video Splitter gives you a faster experience. Whether you want to split videos for sending large files to cloud storage service, social media, or watch offline, Boilsoft Video Splitter is a perfect choice.
This tutorial will show you how to split video in any format to multiple equal segments with Boilsoft Video Splitter . First, download and install Boilsoft Video Splitter on your Mac or Windows.
1. Launch Boilsoft Video Splitter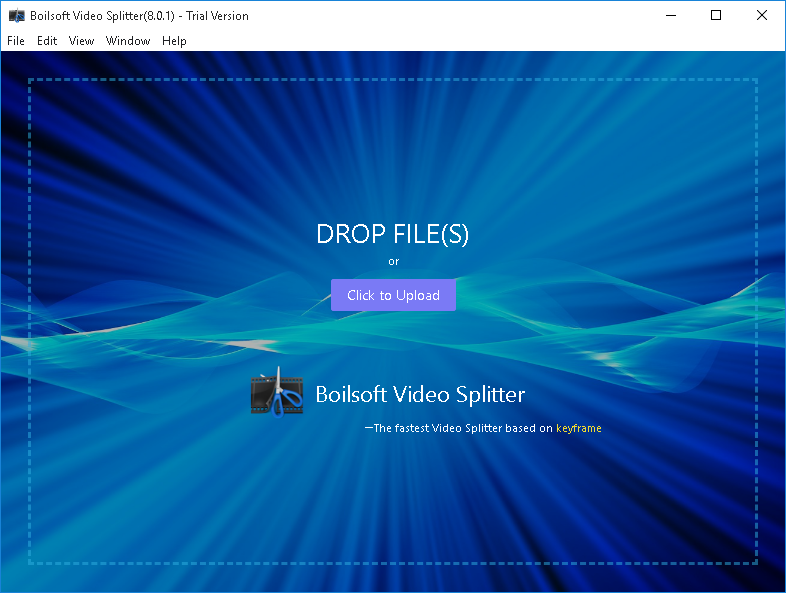 2. Add Video
Click "Click to Upload" button to add the MP4 video you want to split or drag&drop the video to the interface directly.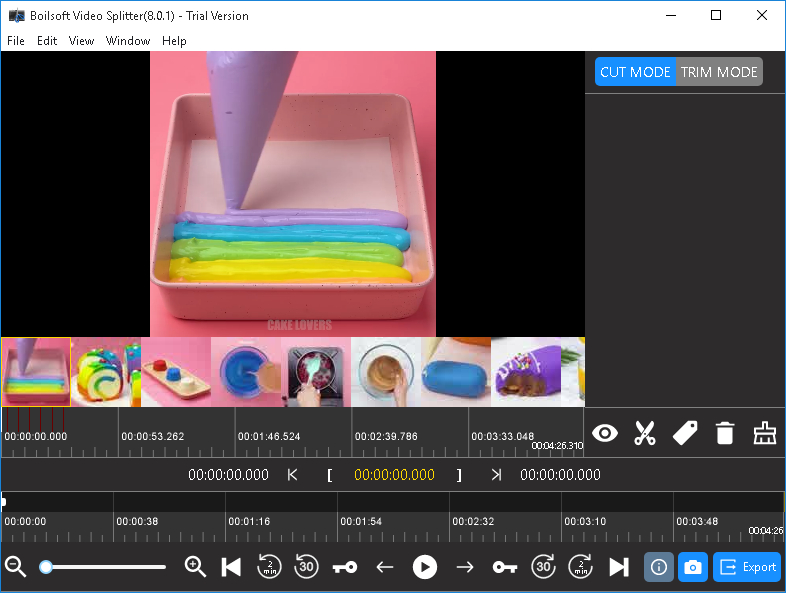 Click

to split the video to several equal segments. You'll see 2 options to choose:
#1 You may set how many parts you need with one click. So VideoProc will automatically calculate it for you.
#2 You may split video into equal parts, like 15 seconds for Instagram.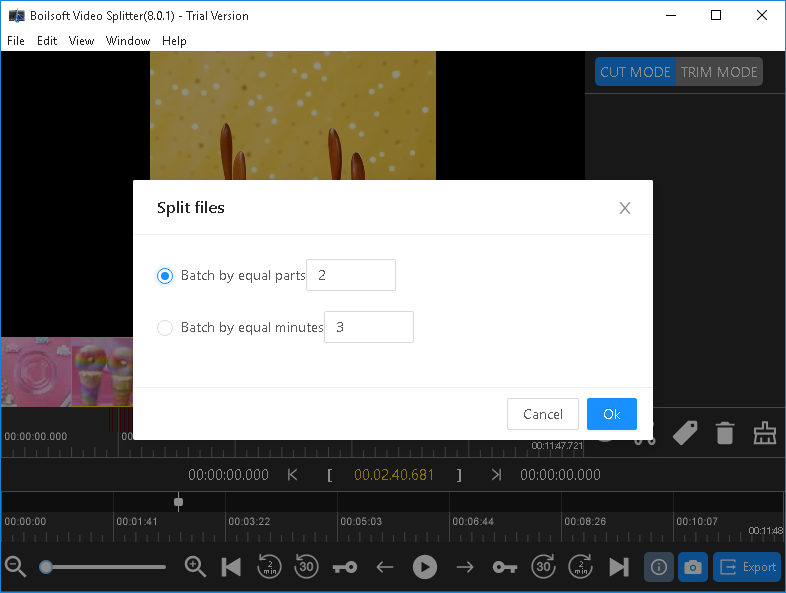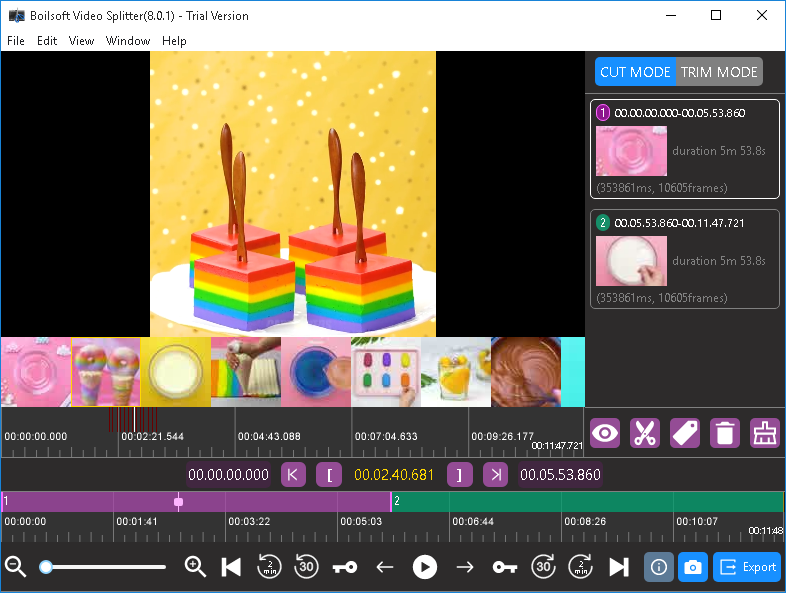 Split to multiple 3-minute segments: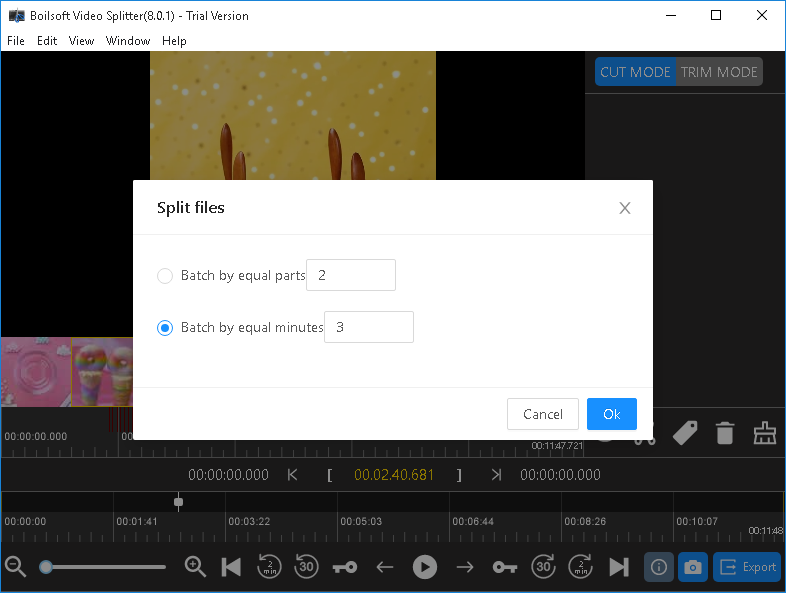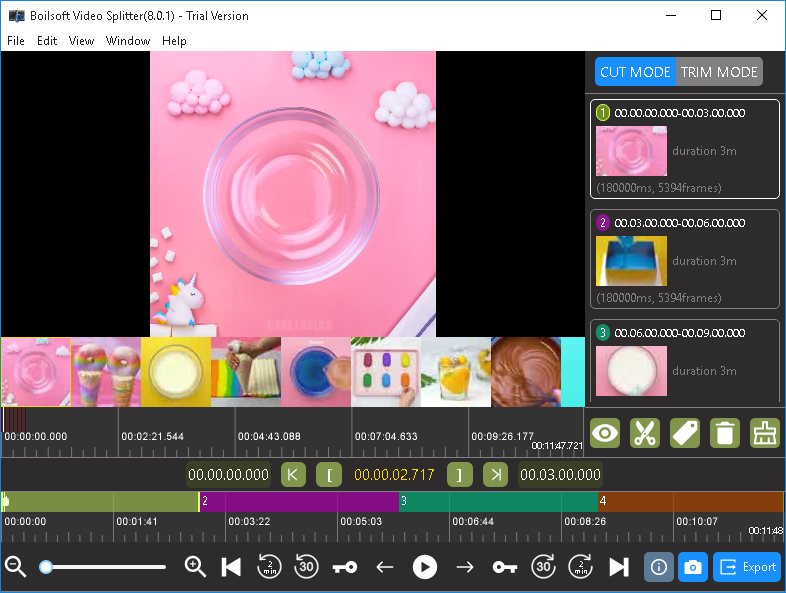 4. Click 'Export' button to start splitting your mp4 file
You will be asked to choose split mode, if you don't want to change video format, choose Direct Stream Cut. This non-reencoding mode is very fast and keeps 100% original quality. If you want to split video to other fotmats, choose encode mode.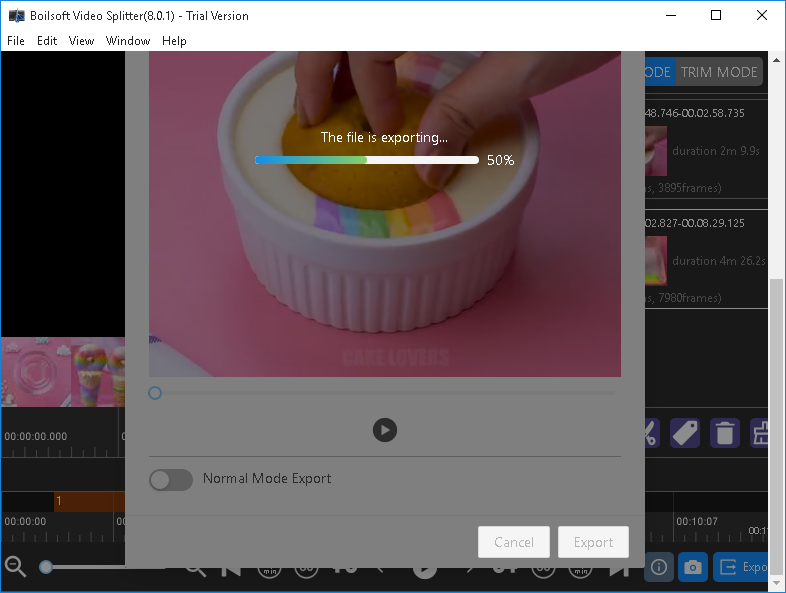 After processing, you'll find that you've splitted video into multiple files in the same folder.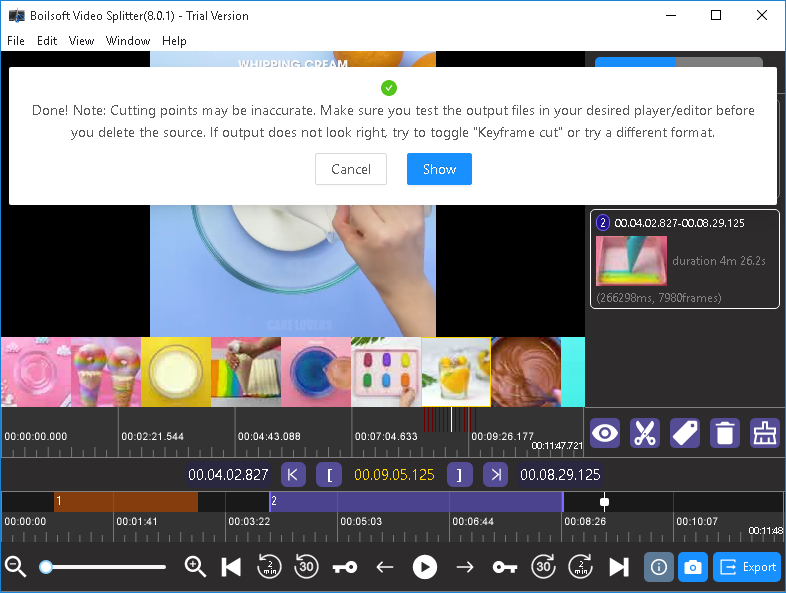 Trim Mode
Different from Cut Mode, Trim Mode allows you to trim the selected segment and preserve the left part. Select TRIM MODE on the top right corner and then select the segment that you want to trim. Then click
and you will get the video without the selected segment.
Read More: