Boilsoft Video Splitter is very powerful WMV Splitter and WMV Cutter, split WMV, cut WMV without re-encode, So It is very fast and without any quality loss.
Boilsoft Video Splitter > Formats > WMV Splitter
What is WMV?

WMV stands for Windows Media Video -- developed and controlled by Microsoft. WMV is a generic name of Microsoft's video encoding solutions and doesn't necessarily define the technology what it uses -- since version 7 (WMV7) Microsoft has used its own flavour of MPEG-4 video encoding technology. DivX video format is originally based on hacked WMV codec.
Launch Boilsoft Video Splitter
Once installed Boilsoft WMV Splitter/Cutter, Launch Boilsoft Video Splitter.
Open File
Click 'Open' button, SSelect 'WMV - Windows Media Video' in its "Files of type" combo box.
Add your WMV file, Boilsoft Video Splitter will preview your WMV file directly.
Select Start time, and End time.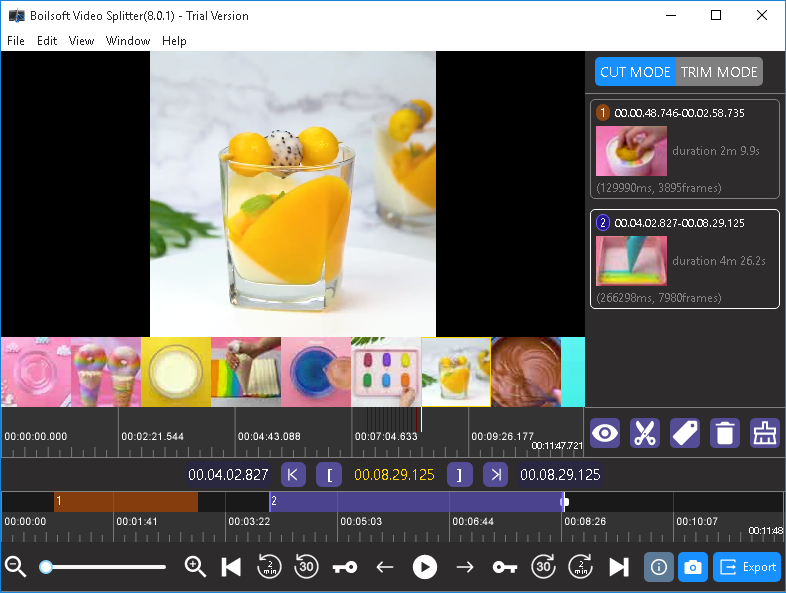 Click 'Split' button to start split your WMV file.
Read More: