Boilsoft Video Splitter is very powerful RM Splitter and RM Cutter, split RM, cut RM without re-encode, So It is very fast and without any quality loss.
Boilsoft Video Splitter > Formats > RM Splitter
What is RM?

A streaming technology developed by RealNetworks for transmitting live video over the Internet. RealVideo uses a variety of data compression techniques and works with both normal IP connections as well as IP Multicast connections.
Launch Boilsoft Video Splitter
Once installed Boilsoft RM Splitter/Cutter, Launch Boilsoft Video Splitter.
Open File
Click 'Open' button, Select 'RM - ReadlMedia' in its "Files of type" combo box.
Add your RM file, Boilsoft Video Splitter will preview your RM file directly.
Select Start time, and End time.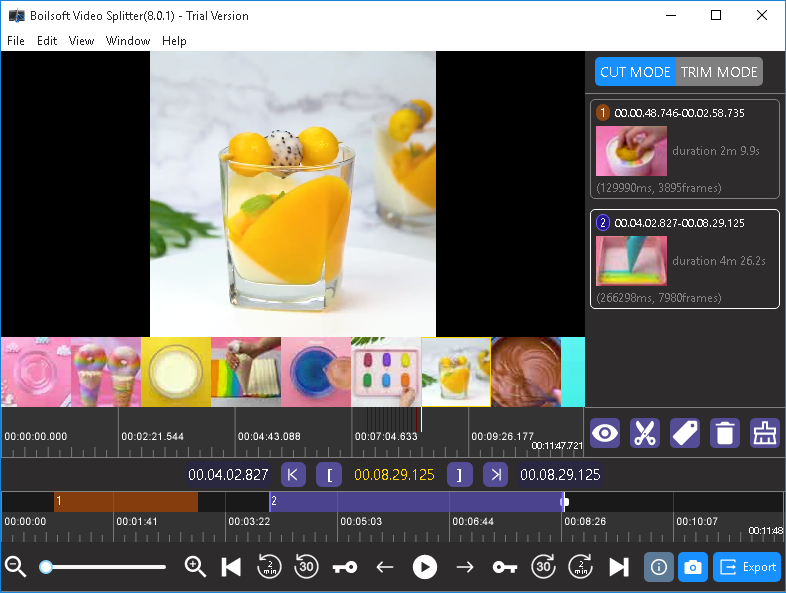 Click 'Split' button to start split your RM file.
Read More: