Boilsoft Video Splitter is very powerful ASF Splitter and ASF Cutter, split ASF, cut ASF without re-encode, So It is very fast and without any quality loss.
Boilsoft Video Splitter > Formats > ASF Splitter
What is ASF?

The format does not specify how (i.e. with which codec) the video or audio should be encoded; it just specifies the structure of the video/audio stream. This is similar to the function performed by the QuickTime, AVI, or Ogg container formats. One of the objectives of ASF was to support playback from digital media servers, HTTP servers, and local storage devices such as hard disk drives
Launch Boilsoft Video Splitter
Download, install and run Boilsoft ASF Splitter/Cutter on your Mac or Windows.
Open File
Click 'Open' button, Select "ASF - Advanced Streaming Format" in its "Files of type" combo box.
Add your ASF file, Boilsoft Video Splitter will preview your ASF file directly.
Select Start time, and End time.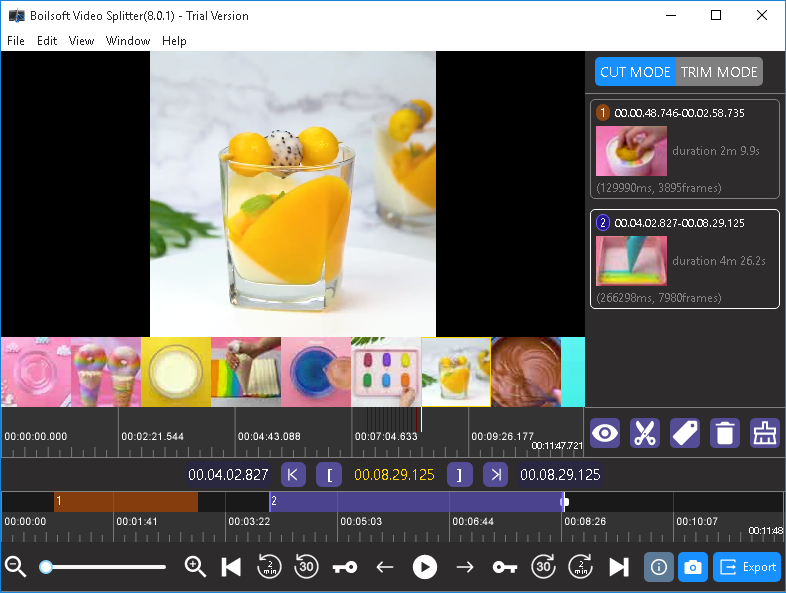 Click 'Split' button to start split your ASF file.
Read More: