Boilsoft Video Splitter is very powerful WMA Splitter and WMA Cutter, split WMA, cut WMA without re-encode, So It is very fast and without any quality loss.
Boilsoft Video Splitter > Formats > WMA Splitter
What is WMA?

Short for Windows Media Audio, a Microsoft file format for encoding digital audio files similar to MP3 though can compress files at a higher rate than MP3. WMA files, which use the ".wma" file extension, can be of any size compressed to match many different connection speeds, or bandwidths.
Launch Boilsoft Video Splitter
Once installed Boilsoft WMA Splitter/Cutter, Launch Boilsoft Video Splitter.
Open File
Click 'Open' button, SSelect 'WMA - Windows Media Video' in its "Files of type" combo box.
Add your WMA file, Boilsoft Video Splitter will preview your WMA file directly.
Select Start time, and End time.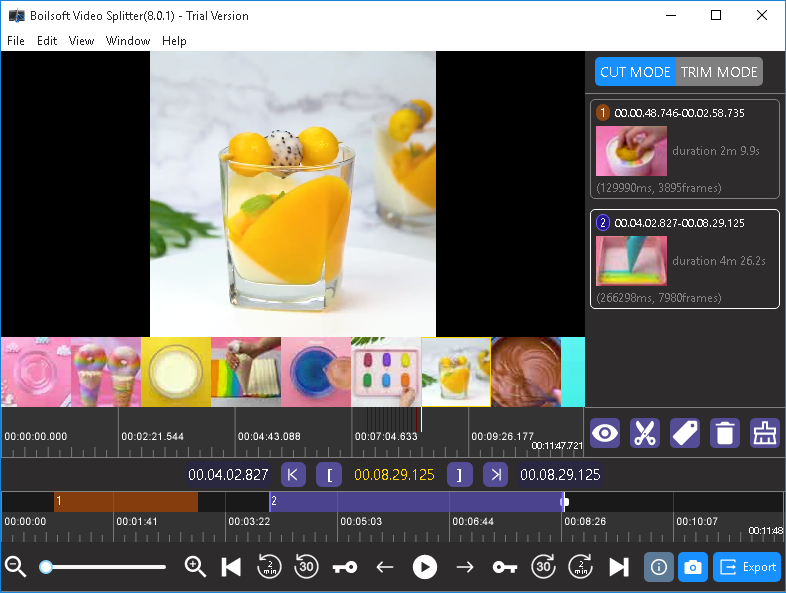 Click 'Split' button to start split your WMA file.
Read More: