Step 1: Add video files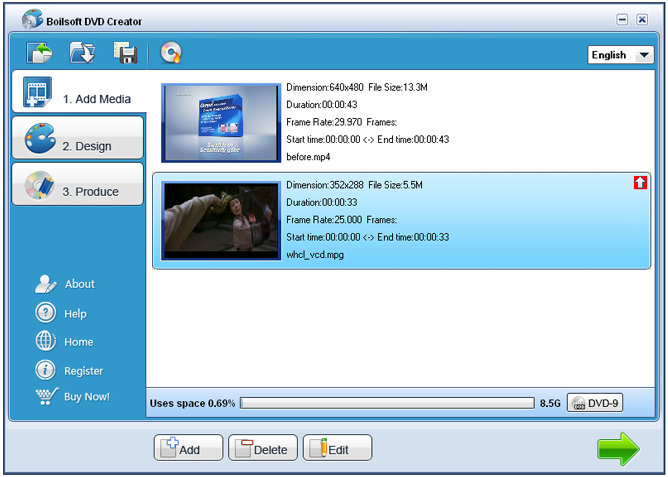 All popular format video files can be added with button

to Boilsoft DVD Creator.
This area shows how much space left.
Now you can aslo click Edit - subtitle and the below panel will be displayed.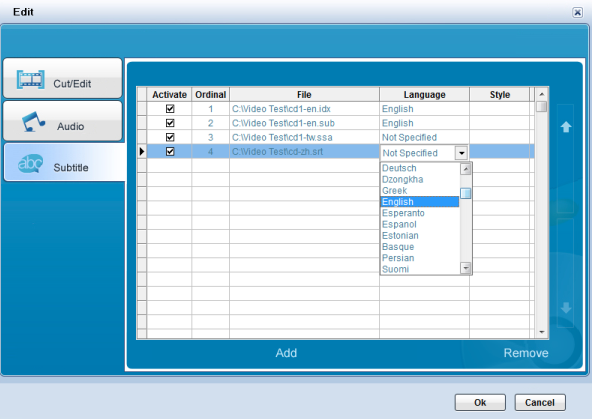 Step 2 Edit
* Original subtitle files will be listed in black, while the added ones will be marked in blue.
1. Press Add Button to Add a new subtitle, press remove to delete a subtitle.
Supports recognizing and adding all popular subtitle formats, such as Sub View file(.sub, .idx), SSA ASS(.ass,.ssa), Sub Rip file(.srt), etc..
2. The playing sequence of the audio tracks the video contain( you have option to activate or cancel them) can be adjusted as you like by clicking up and down arrow button !
3. In Style column, press the browse button to edit subtitle style, the present version only can edit .srt format subtitle.
4. You can set language for every subtitle.
5. Click check boxes if you want to activate the subtitle or not.
* When you add AVI video and some others to DVD creator, which will automatically add subtitle being with the same name as that of the added AVI video!
Optional: If you want to design menu, please refer to menu design , or go to Step 3
Step 3 Produce multi-subtitle Video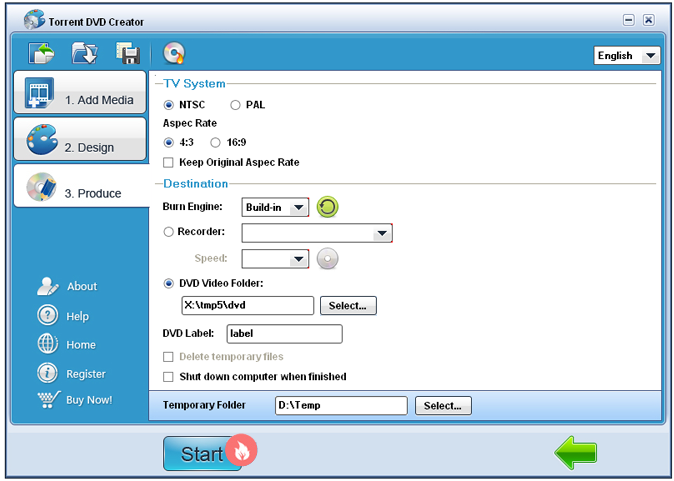 Produce the multi-subtitle DVD to folders or DVD disc by clicking Start button.
For more information, please refer to Step by Step Tutorial.