Step 1: Add video files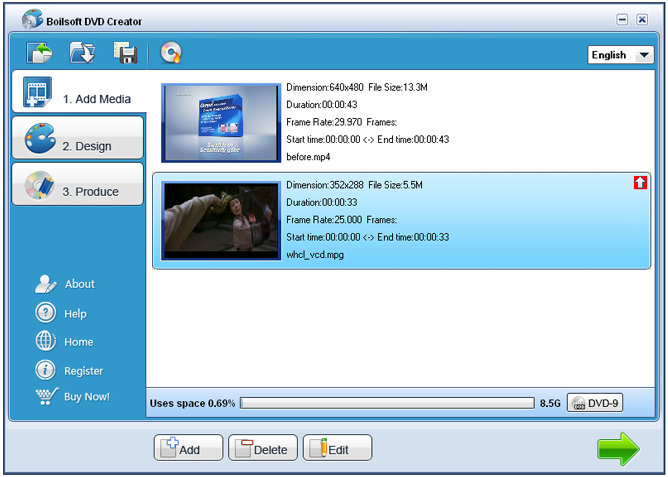 All popular format video files can be added with button

to Boilsoft DVD Creator.
This area shows how much the space left.
Now you can aslo click "Edit" - "Audio" and the below panel will be displayed.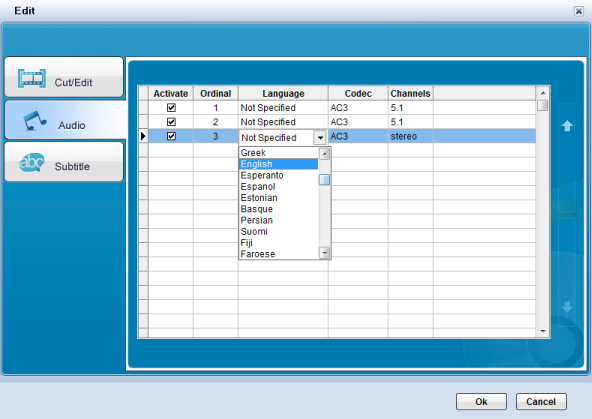 Step 2 Edit
1. Use check boxes to control if you want to activate the audio track.
2. The playing sequence of the audio tracks the video contain( you have option to activate or cancel them) can be adjusted as you like by clicking up and down arrow button !
3. Audio tracks' language can be changed.
Optional: If you want to design menu, please refer to menu design , or go to Step 3
Step 3 Produce multi-audiotrack Video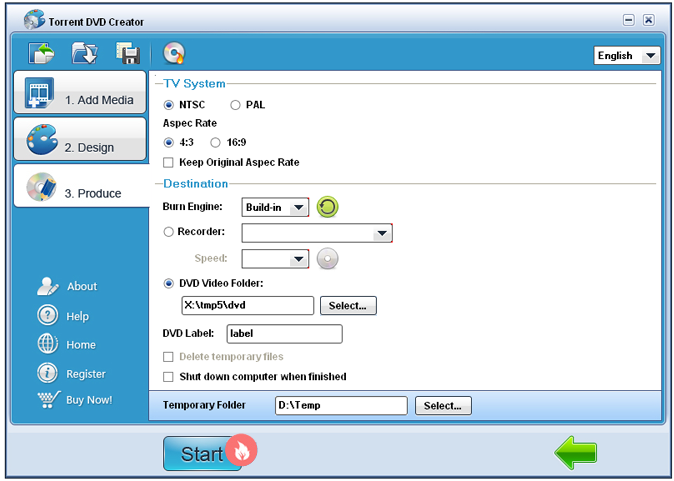 Produce the multi-audiotrack DVD to folders or DVD disck by clicking Start button.
For more information, please refer to Step by Step Tutorial.