Glossary:
M4A refers to MPEG-4 audio file. It is often found in Apple's iTunes Store as the format of song downloads. Currently when you purchased songs from iTunes Store, you will find them with .m4a extension after downloading.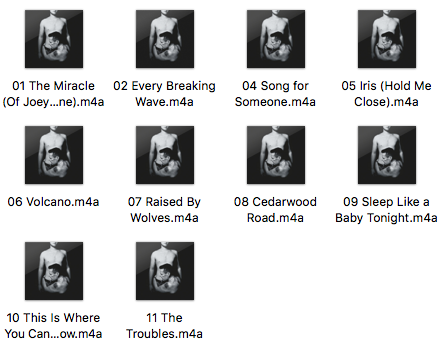 WAVE or WAV , short for Waveform Audio,(also, but rarely, named, Audio for Windows) is a Microsoft and IBM audio file format standard for storing an audio bitstream on PCs. It is an application of the RIFF bitstream format method for storing data in "chunks", and thus is also close to the 8SVX and the AIFF format used on Amiga and Macintosh computers, respectively. It is the main format used on Windows systems for raw and typically uncompressed audio. The usual bitstream encoding is the Linear Pulse Code Modulation (LPCM) format.
How to convert M4A to WAV?
Boilsoft Audio Conveter is powerful audio conversion tool that allows you to convert M4A music to WAV and other formats. It features user-friendly interface, fast conversion speed, 100% original quality, and batch conversion. Besides, it is also a audio trimmer. You can select a segment from your music and just convert that part.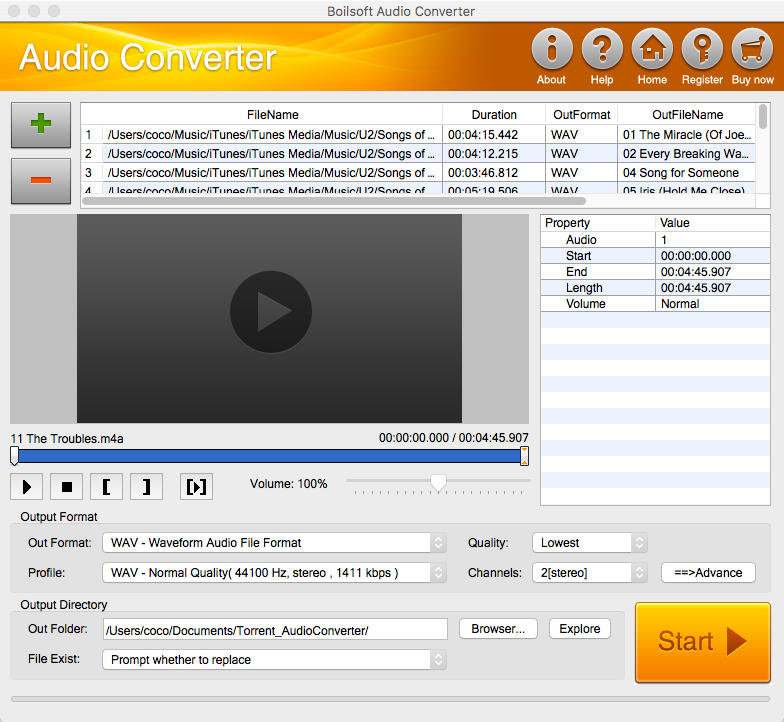 Step 1 Add M4A audio files
Press Add button to add the M4A files you want to convert, then select WAV as the output format.
Step 2 Trim the audio file(Optional)
Press

to play the file and press

to stop.
This feature is designed for you to measure your favorite segment.
When you want to designate the segment, you can press

to set starting time and

ending time.
Press

to listen to the selected segment.
Step 3 Customize the audio (Optional)
As can be seen from the diagram, the panel allows you to set the expected volume and output format of the audio, and to customize the sample rate, Bit rate and channels the audio will contain.
Step 4 Click Start button
When all settings are completed, just press Start Button to gain your the output WAV music from your output directory soon.